Olive is in?
What does that even mean? How so? I mean, "Olive is in!", little voice over bird? Can you explain?
Of course, read on my friend, read on! It's in your best interests, I promise, because I'm in the business of making your business memorable for all the right reasons!
Blue's cool.
(Well, he thinks he's cool.)
He's gonna save the company money.
Yay!
He's gonna do it by getting Gray in the office to voice all the company on holds & videos.
Olive is smart.
(No, she really is).
She knows it's taken years to build this company.
Blood, sweat & tears.
Reputation matters.
The staff deserve to feel valued.
They're pro's after all.
So, Olive hires a professional little bird to voice everything,
To embody the company's ethos
And really connect with clients.
Gray…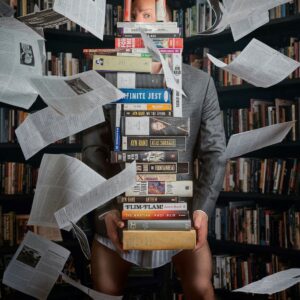 Wears a leather jacket & chews gum whilst recording.
(It's noisy).
Gray has never had to talk to time before.
Gray's style is…Gray focused.
Not company focused.
Not client focused.
You might call it monotone.
Gray-J, not D-J.
The staff are embarrassed.
Clients are baffled.
No-one feels cool.
And then there's AI Ali…
Ali talks to time,
Six minutes, six seconds,
Whatever time you say.
He churns out the words.
Including those that don't quite make sense.
His intonation?
Some might call it interesting.
Distracting.
Heartless,
Soulless,
Nonsensical.
He couldn't give a fig about you or your company,
Never mind an Olive.
Connection to Ali is a plug & socket.
A dot and a digit.
No more than that.
Little bird…
Listens.
Makes suggestions to improve the script.
Connects with you, your words & your clients on every level.
Nails it in one take.
And is fun to work with, too.
Everyone loves the result
And has time for a brew.
New customers start to take notice,
Feel valued.
And profits increase.
Be more Olive – "Olive is in!" says this little voice over bird.
In with her company, it's clients and in the know.
If you're an out there Olive, or a quiet, savvy kind of Olive, this little bird would love to make you and your company as tasty, shiny and authentic as a plumptious, scrumptious, irresistible Olive on the vine.
Listen to demos here & drop me a line, then we can spit out the stones & get cracking! There's a reason why clients keep coming back for more, but don't just take it from me, check out the testimonials on the pages right here on this very website, on LinkedIn & on Google 😉