Award-winning British female voice over artist
I've been helping clients to connect with their audiences for over three decades and I'd love to do the same for you!
You'll hear me on everything from TV, radio & online commercials, to corporate presentations, explainers, animations, museum & audio guides, e-learning, narration, medical and technical projects, radio imaging, telephone on-hold messages, IVR and more. My work's all about human connection.
So, after listening very carefully to what you want and need, I will weave a magical golden thread through your brand, ethos and copy, slipping it into the ears of your audience, connecting everything together seamlessly.
This little bird's passion lies in helping you to be heard in a way that actually means something to your audience!
Rest assured, you're in safe hands. I've voiced for the BBC, Volvo, Danone, Samsung, GlaxoSmithKline, the NHS, Cisco, Deloitte, Diageo, Governments & NGO's, Mercedes, Mothercare, Bosch, Ocado, Citizen, Royal Museums Greenwich, Global Media Group and many, many more.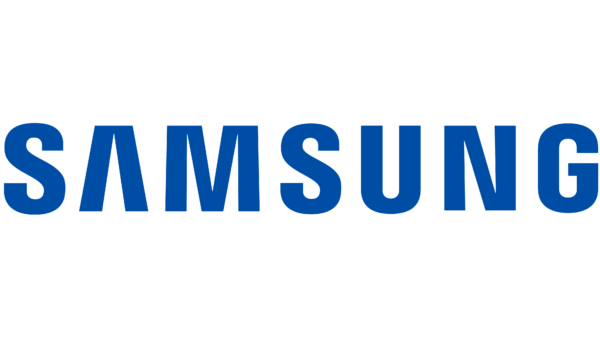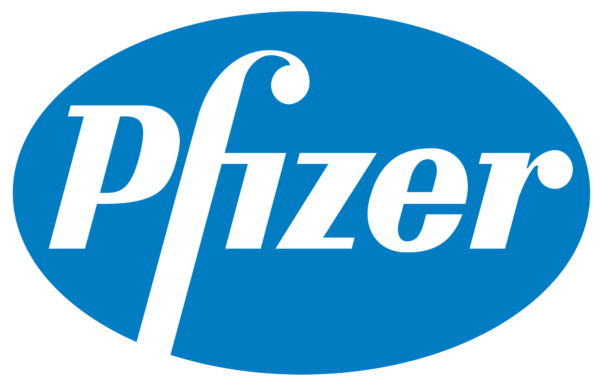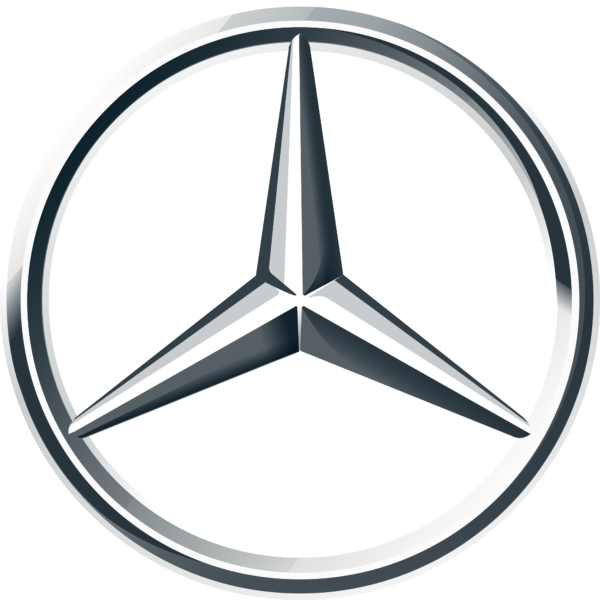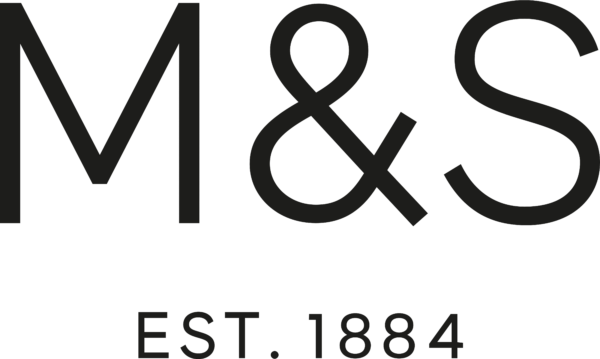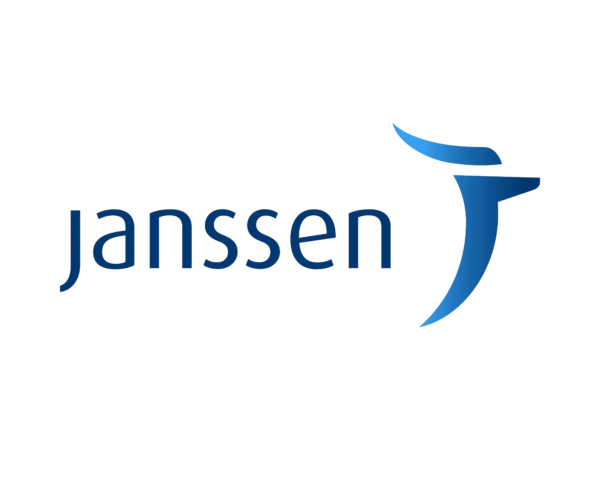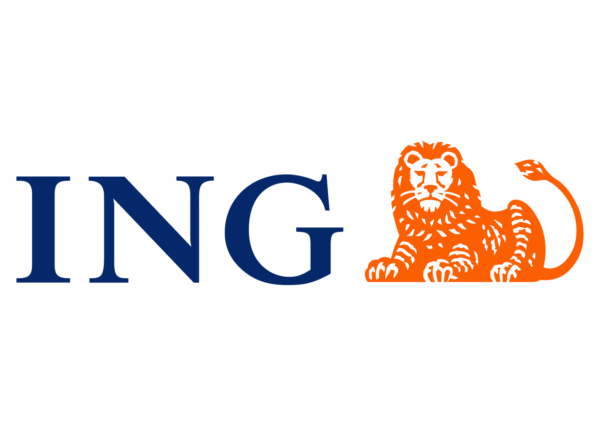 Sara's voice styles
(As described by my clients)
Wondrously warm
Calm, assured, trustworthy
Sparklingly clear
Magical!
Evocative, ethereal, provocative
Playful, polished, grounded
As reassuring as mug of hot chocolate
Classy, upmarket, elegant, charming
Friendly, bright, cheeky
Intimate, playful, sexy
Accent: RP
Broadcast quality voice over studio
For your convenience and comfort, I voice safely and remotely from my broadcast quality studio. If you'd like to listen in and direct, or if you'd like me to connect with a studio near you, I have everything you need to do just that.
Of course, I'm equally happy to just crack on and send you the files, too! Occasionally, I'm asked to attend another studio in person & that can be arranged.
Sara was brilliant to work with – constant communication, brilliant delivery on the day and all turned around quickly and efficiently. The end product was superb. One of the best VO experiences I've had. Highly recommended.

Ashley Yarwood, FilmNorth
A Professional Approach to Voice Overs
Clients often tell me how much they appreciate my swift turnaround times, friendly, can-do attitude & professional approach. The phrase "consummate professional" is used time & time again.
A strong background in live broadcasting across TV and Radio as a BBC Announcer, News Reader and Senior Channel Director, means that sight reading is second nature and I understand the true meaning of the word 'urgent'.
Oh and that work was never 'just talking' either! It also involved a lot of editorial savvy, not to mention pressing a lot of buttons to put programmes and channels on air. (I do like buttons, don't you?! )
Naturally, the skills I learnt as a BBC Radio Studio Manager (sound engineer) early on in my career are still being put to excellent use!
Need something a little different? A degree in Drama means I can add as little, or as much creativity and character to your project as you like!
If you need a male voice over artist, or a voice that's totally different to mine, I'm always happy to recommend trusted colleagues, too.
Award Winning Voice Over Actor
Naturally, I'm very responsive to direction, though equally happy to record without it. In fact, my VOX Award for Best Female Voice Over & my One Voice Award for Overall Best E-Learning Voice Over Performance, were for self-directed recordings.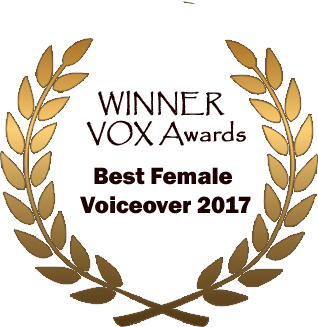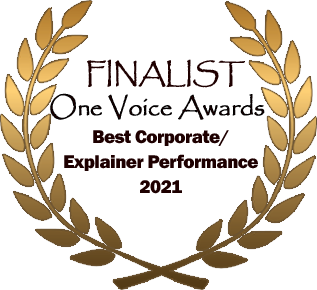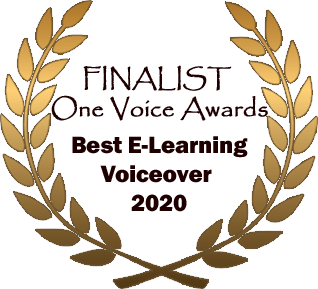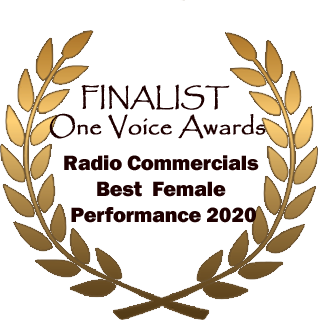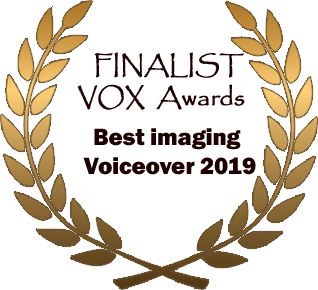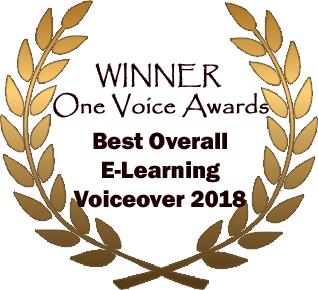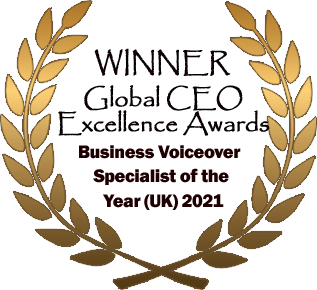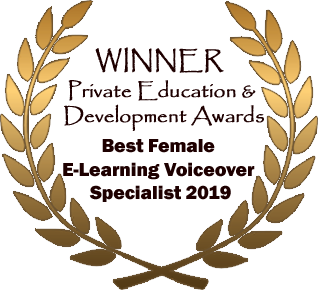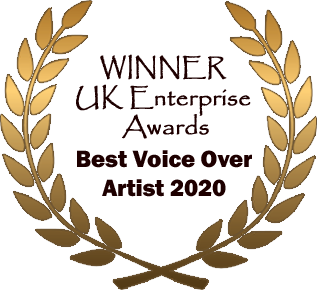 Of course, however we work together, it's all about teamwork! If you need a UK female voice over, (or, to use the lingo, a female vo or fvo), please don't hesitate to get in touch.
Outside the voice over booth…
When I'm not in the voice over booth, you'll find me trying to persuade the dog to go for a walk in the glorious countryside, on another planet at a yoga class, glued to a film or a piece of audio, or having a good giggle with friends & family!
I keep a wonderful group of expert knitters amused with my less than expert woolly creations. You may also find me meditating (necessary to unpick the knots!), or cooking & dancing in the kitchen…occasionally, my husband joins in too!
I look forward to working with you.