Studio setup
VocalBooth
Microphone: Neumann TLM 103
Mic pre-amp/processor: Focusrite Platinum
USB Interface: Scarlett 2i2 (2nd gen)
DAW: Adobe Audition 2022
ShuttlePRO2
PC: Quiet PC – Silent, fanless, British, bespoke.
Speakers: Rogers LS35A
Headphones: Beyer DT150
Live voice over sessions using Source Connect Standard – sarastarling_vo
Cleanfeed, Source Connect Now.
I can also connect via ipDTL/ISDN & Session Link Pro
You can provide voice direction via any of the above, or:
Skype– sara_speaking
Telephone, Zoom, Microsoft Teams, Google Meet.


Concerned about sustainability?
Here are some fun facts:
My voice over booth used to be the news booth for KCFM
The acoustic panels from my previous vocal booth have been re-purposed to provide acoustic treatment in my editing area.
Mic pre-amp, speakers and ShuttlePRO2 had previous owners who had barely used them – they're now being put to excellent use!
Scripts are never printed, they're read from an iPad Pro & marked up using the Notability app.
Thanks to speedy load times & environmentally friendly hosting, this website is doing its bit, too!
And I'm proud to be supporting WDC – Whale & Dolphin Conservation. Not only am I passionate about those beautiful creatures, but the ocean covers 70% of the earth & is incredibly important for regulating our climate & storing carbon. You can see some of the work I've done for WDC in my blog.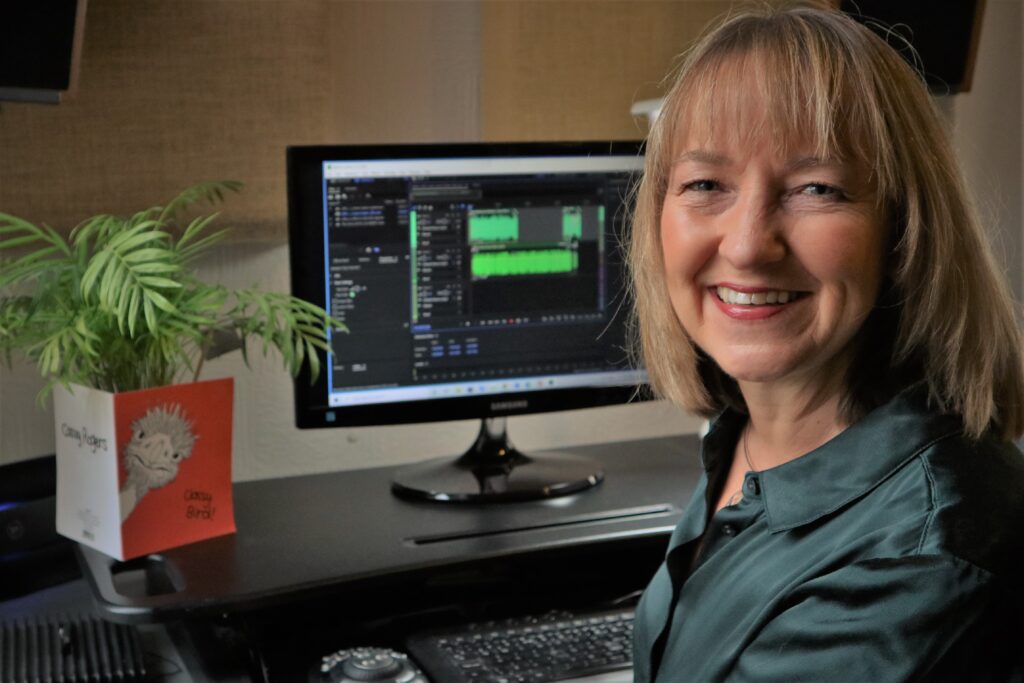 A fantastic voice over and a lovely person to work with! Sara's audio is consistently high quality, clean and clear. Always with a super fast turnaround time! Would highly recommend.

Katy Stephenson PHMG