There are two things that you will hear me talk about often, the first is how my voiceover work is all about human connection and the second is that it's never 'just talking'. So, I thought I'd give you a behind the scenes peek into one specific project & client relationship in this little case study.
I work with clients all over the world, from major brands to SME's. Those clients find me through a variety of routes – via recommendations, agencies, websites, Google, agents & social media, too.
This particular project came via a combination of routes, & the client just happens to be local. During 2020 I was asked to co-host a popular networking event on Zoom. One of the attendees decided to check out my work & he thought it was 'epic'! So, when one of his contacts put out a call for a voiceover artist, he very kindly & wholeheartedly recommended me & connected us together on social media.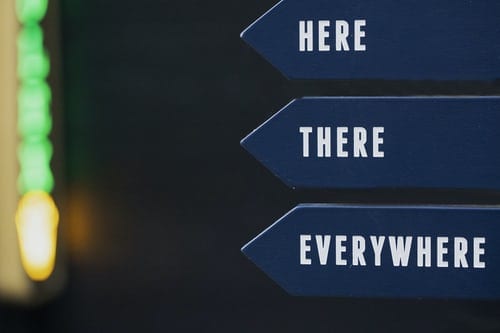 The client listened to my work & a short while later, we chatted. They told me about the company & its ethos & that they wanted a consistent voice for their brand that would be heard on everything from their on-hold messages to their advertising. They wanted to build a direct relationship with that voice, working with them on an ongoing basis into the future. In an ideal world, that voice would be local, too. Music to my ears! I explained how I worked, the sort of clients I worked with & all boxes were ticked for both parties. Happy days!
Sync, formerly GBM, had what was (to their minds), a very tight deadline for a new telephone on hold messaging system ahead of their re-brand. There were over 350 prompts to be recorded & fed into the system within a mere fortnight. Bearing the brand & its client in mind throughout, I managed to record and deliver within 48 hours. Smiles all round!
In January, they asked me to record three new radio commercials for them via the lovely team at Global – people I've worked with before on all sorts of commercial campaigns. But this time it was different, because I knew the end client. The writer also joined me & the producer for the session, which was lovely & we had a good giggle along the way! That simply added to the positivity of the experience & of course, the end result. (Never underestimate the effectiveness of a fun, relaxed voiceover session.)
When I shared one of those commercials on social media, the client, the end client, the writer from Global & others joined in the conversation & the sense of team work was just lovely. And the advertising campaign was working, driving traffic and enquiries within a very short period of time.
So often as voiceover artists, we don't get to hear about the effects or the outcome of our work. To be a part of the process & to have a direct relationship with the end client on an ongoing basis is a real treat.
I often talk about my voiceovers as being like a golden thread that links a brand to its clients, gently wrapping itself around ears, hearts and minds. I talk of that magical human connection, too. And this is a wonderful example of its power and importance.
If you'd like to know more about radio advertising, you'll find a three part blog series on this very site! And you'll find tips for working with your voiceover artist here
I'd love to help you to be heard and remembered, so if you'd like to take your brand to the next level, drop me a line and let's talk!