So, you have clients, brilliant. But how do you turn those clients into returning voice over clients?
You can't bribe them with biscuits when working remotely, well, not instantly anyway. So, in addition to being more than excellent at what you do, you'd better come with other rewards, too – and I'm not talking about material things either! After all, clients have a lot of choice.
Why might clients choose you?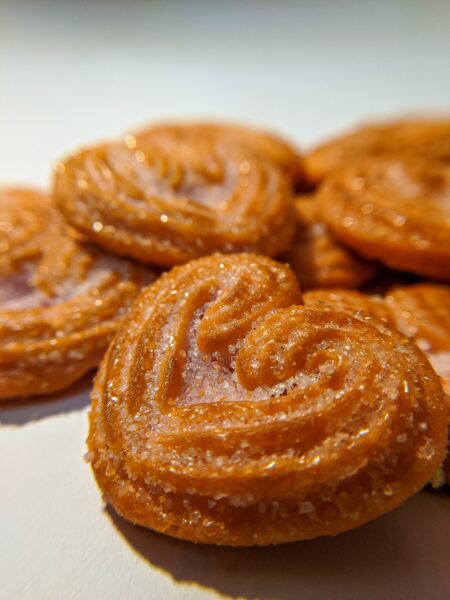 Sometimes, they're kind enough to tell you in a testimonial, a recommendation or offer feedback in an email. I have a rather lovely little pile of:
"We love your voice", "So quick!", "The ultimate pro", "Top quality audio every time." comments.
Pop them in a folder marked 'nice emails' & they'll keep you perky if you're having a grey day.
On other occasions, clients will tell you during a live session "We loved your work on X, so we'd like something similar for this…."
Some will never tell you their reasons & that's ok, just delight in welcoming them back.
It's not just about the work and the voice over expertise, when it comes to returning voice over clients it's about relationships, too.
Obviously clients expect you to be good at your job and naturally in this industry, they expect great quality audio, too.
But it's also about the building of trust and rapport. I often say that my work is all about human connection, and it is – on every level. From ensuring that my voice over hits the mark for the project or brand and the relevant audience, to connecting my clients as fellow human beings.
There are sessions in which time is short and there's a cast of thousands on the line. You need to be able to deal with that and all it can bring.
There are occasions when there's time to chat about life, the universe and everything & in this remote world of ours, it can be a real treat.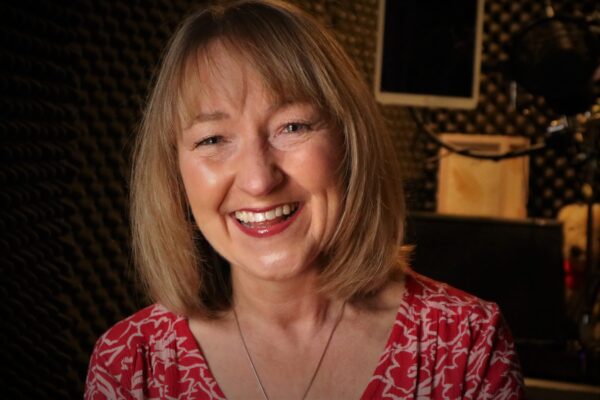 Projects where time is tight and it's a case of simply cracking on with the script.
And there are sessions in which there are gales of laughter! Medicine for the soul.
We spend a lot of time working, so I think it's important that we have fun along the way, don't you? When appropriate, of course!
It doesn't matter how big or small the brand may be, trust is always the basis for a wonderfully relaxed session in which we all do our best work. I love nothing better than ensuring that my clients and their project really shine.
The trick is in being sensitive to the mood, the pressures and what's required. Because it's not about you, it's about your clients and how you make them feel, too.
Being a sensitive soul, I can read the room in a heartbeat, and that can be really helpful during live sessions.
How does a voice over artist make a difference?
Obviously your job is to communicate. It may be straight information, but often it's more than that. It may be a feeling, a mood, an emotion, a quality, a character. It will probably need to encapsulate brand values, capture the imagination of the audience, hook people in, perhaps move them; be memorable for all the right reasons. And it may be that you're able to deliver all of that fast enough to dig your client out of a hole! That's certainly been the case for me on many occasion. But how do you really know when you've succeeded? Well, failing all else, a returning client is a pretty good indication
As a voice over artist, I rarely get to hear about the outcome or data surrounding an advertising campaign or project, so I'm often left to judge its success from my perspective, on whether you book me again, and I'm always both honoured and delighted when you do. But just occasionally, I'm able to do more than that and ask a pertinent question or two.
Here's one concrete example of how a voice over artist can make a concrete difference.
Recently, I did just that. I've been working with Sync for 18 months now. A mutual acquaintance very kindly recommended me to them when they were seeking a consistent brand voice. I'm the voice of their telephone system, all their on hold prompts and radio advertising, too. So, a year and a half down the line, I asked how it was going…
"It's been amazing thanks! We started to see results in the first Q of running radio ads (back in October 2020), and we've not stopped since ?
It did take about 6-weeks to bed in initially, but the leads have just continued to get more frequent, bigger and better, so we keep updating and growing our campaigns.
We're still firm believers in ensuring the consistency of our audio brand too… there is a level of reassurance there when customers hear the same voice on the radio as they do when you pick up the phone to us – meaning that they instantly know that they've come to the right place.
We really appreciate you continuing to do such amazing work for us… it makes everything incredibly easy – we've never had to ask for a single edit ?"
Needless to say, feedback like that is balm for the soul.
Celebrate your clients' success!
Why? Because their success is your success!
I love nothing better than a happy client, especially a happy returning voice over client. There have been a lot of you over the years, some of back day after day, for others it's a monthly affair and for some, it might be every year or two.
This month has been no exception. From online commercials for a major bank, to being a Dragon for a big animation company, corporate, medical and technical narration telling the world about exciting pharmaceutical & medical technology, right through to helping education providers encourage children to learn, a healthy clutch of radio commercials and a whole lot more besides. What a gorgeous gaggle of returning clients! And to repeat what I said earlier, a returning client is confirmation that you're doing something right.
Always be courteous.
I'm a big believer in saying thank you. It costs nothing, it makes people feel valued and it just makes the world a better place. I know how I feel when someone takes the time to say thank you and offer a few kind words and I want to make sure spread the love. So, on that note…..
A big thank you to all my clients, especially those cherished returning voice over clients!
Thank you for trusting me with your voice over projects, thank you for making me smile and laugh.
Thank you for coming back to me time and time again.
And thank you for sharing a little bit of your life with me, too.
Oh & the studio dog thanks you for keeping her in treats!
Finally, thank you for reading, I wish you every success and look forward to working with you again soon!
(P.S. If we haven't worked together before and you'd like to listen to my reels, you'll find them here. There are two new reels underway, too. Watch this space!)