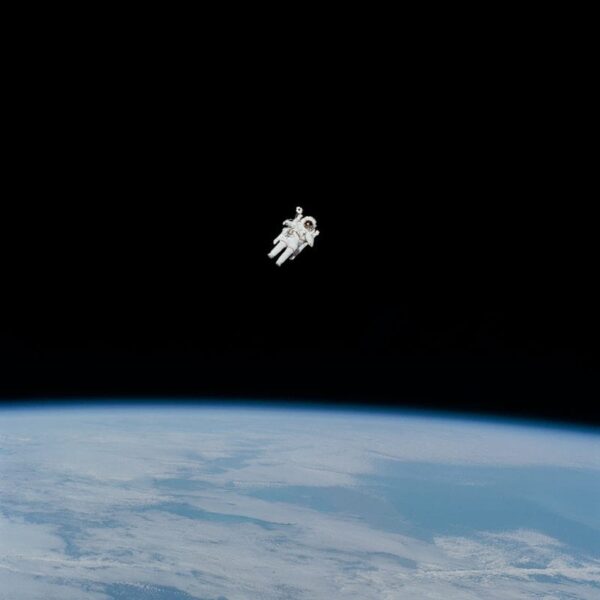 As a voice over artist, my work is all about human connection and community. Without it? Well, I'd just be talking to myself for a start! Businesses that fail to connect with their audiences are effectively nuggets of goodness floating in space, unseen & unappreciated – & that's a waste. As a human being, that connection with other human beings is incredibly important to me.
In order to participate in the world, we all need human connection & a sense of community, both in our business & our personal lives. The pandemic has amplified this need. We may not be able to meet as we have done in the past, but we need to find a way to maintain that sense of connectedness and community.
2020 has been an extraordinary year & I've had the opportunity to work with some amazing people. I've seen & participated in incredible projects whipped up out of nowhere to help people in a time of crisis. I've also taken the time to notice. What I've missed, what's touched me and how those in my orbit have continued to make those human connections and build communities.
So, I decided to talk to some of them about that connection and about building community.
************************************************************************
SARAH HODGETTS IS A FILM MAKER, A STORYTELLER. SHE SHOOTS, EDITS, PRODUCES AND DIRECTS…
During the peak of lockdown, she managed to mobilise creatives from all over the country to lend their time and skills to create Videos for Distant Memorials – video memorials for families unable to attend funerals – building an incredible community in the process. (NB: This project has now ended)
We both share a love of storytelling & are fortunate to have made it our profession albeit in slightly different ways.
************************************************************************
I ASKED SARAH: WHAT DREW YOU INTO FILM MAKING?
"It all comes from being a bit of an introvert – because you look for other way to express yourself when you're a bit more internal than everyone else. I've always been interested in drawing, painting, music, writing, film…anything colourful, story-led, creative. I trained as a sound engineer but I couldn't stop picking up other skills, so eventually filmmaking just happened to me. Creative work in any form is what keeps me here – just connecting dots and making unusual connections – I love it."
You see, this is the joy of connections, so often you find you have dots in common! I too trained as a sound engineer (BBC Studio Manager) many years ago!
************************************************************************
WHAT DOES COMMUNITY MEAN TO YOU?
"Ooh blimey. Get ready for a naff analogy! I think over lockdown I realised that community is a bit of a garden; a tiny seed of an idea can just balloon if you have the right people around you to help it grow. I did warn you!
Anyway, there are a lot of things I couldn't have done on my own over lockdown. Community is bigger than the sum of its parts and when it all works together it feels a bit like skateboarding to Fleetwood Mac, drinking juice. Good things come out of it if you put good things in."
************************************************************************
HOW DO YOU EXTEND THAT SENSE OF COMMUNITY INTO YOUR BUSINESS?
"I love being freelance. I have a big family of talented people that I can call on when I need to scale up, and there's always a real sense of excitement for me when I'm able to do that, or when they call on me. To offer people work and get to work with different people with different talents across different projects is a really handsome place to be and that diversity of interestingness feeds itself back into all of our work."
************************************************************************
STORIES ARE LIKE GEMS, THEY OFTEN LIE BURIED. HOW DO YOU GET TO THE HEART OF THEM & ENSURE THAT THEY'RE TOLD IN A WAY THAT CONNECTS WITH PEOPLE?
There's more than one way to tell a story. We all have our own narrative but pretty much everyone else sees your story in a different way. I find that fascinating and if we explore that then we can find new ways to approach something we already know. This podcast is a brilliant and fascinating example of this. I watched First Man last night and that's also a good example – we know Neil Armstrong, the story, the journey, the moon, the words he said. But this film looks at it all from a very different angle and its all the more compelling for it."
************************************************************************
HAS THE PANDEMIC CHANGED THE WAY IN WHICH YOU CONNECT WITH PEOPLE & THE WAY YOU WORK? IF SO, HOW?
"Oh God, yup. I think it's made me more generous as a person. More outward, strangely.
But on a practical level, every connection has been digital, through a screen and from home, and that's just made life a lot easier for me! The introvert is loving it! As a creative I think it's also really helped me become more focused, less rushed, and I hope it continues to be this way.
The way I work has changed because I can't go and shoot as much as I normally would (I have an autoimmune condition that puts me on the COVID naughty step) but my 'swiss army knife' of skills (and contacts) means that people still come to me asking me what I can do, and its resulted in a lot of creativity in my work through animation, archive, UGC, illustration, and remote video directing. "
************************************************************************
HAS THE NATURE OF THOSE CONNECTIONS CHANGED AS A RESULT?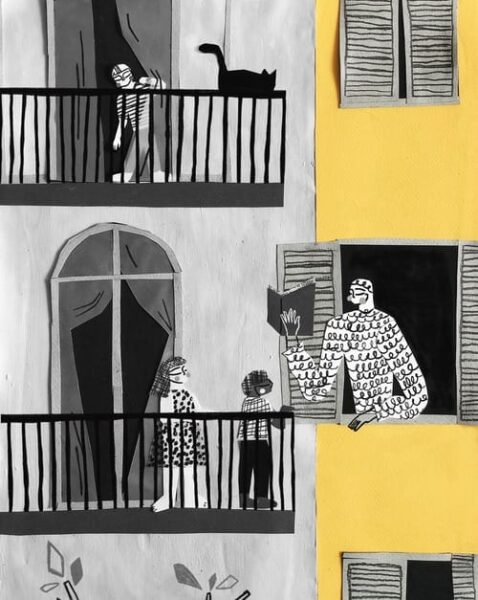 "I think the nature of the work has changed the most. I have some great clients that have been unsure about what to produce and how to do it safely and they've really trusted me to give them a solution to that problem. That trust is a big leap of faith and that's a great piece of evolution.
Also now, instead of agencies rushing to get something made for a household brand, I'm getting more and more local work. One of my neighbours found out I'm a filmmaker via our village COVID WhatsApp group and a few weeks later she asked me for a film for her primary school. I absolutely love that – schools have put so much effort into changing everything they do (I should know, I teach at Salford Uni and it has been a mammoth challenge). So more power to anyone who is able to see the change and rise to it."
************************************************************************
VIDEOS FOR DISTANT MEMORIALS (VDM) WAS A VERY SPECIAL PROJECT & ONE THAT I WAS HONOURED TO BE A PART OF. WHEN YOU POSTED, APPEALING FOR CREATIVES, I KNEW I HAD TO HELP, BECAUSE IT REALLY TOUCHED ME, BUT WHERE DID THE IDEA COME FROM?
"Creative types always see problems as something that can be solved with a good idea. I just had a lot of empathy when I saw that COVID-19 was preventing people from attending funerals. I realised quickly that it must be impossible to properly grieve without one, and the overwhelming amount of media around C-19 just compounded the problem. The person is background and the disease is in the focus. I wanted to challenge that by making memorials for people, for free, to try and get the spotlight back to what matters; people and their smiles and stories."
************************************************************************
WHAT DID YOU LEARN FROM IT & WHAT WILL YOU TAKE FORWARD INTO THE FUTURE?
I learned that you really need people around you who respond to the spark. I spoke to you, Sara, and a few other friends in the industry (Terri Sweeney) and a few people I didn't even know at the time (Jen Lane and Nichola Adams), and I just floated this idea. The response was so overwhelmingly positive and robust – you just went out and got me a load of voices in an instant – that it was a clear sign to me to carry on. The momentum never let up from there – we got Artlist, Motion Array, PRS music licencing, Dropbox all committing to the project for free. You can't do everything on your own but when you get a great bunch of people together then everything becomes effortless. (Well…almost effortless.)"
************************************************************************
I WONDER IF THERE ARE ANY STAND-OUT CONNECTIONS THAT YOU'VE MADE, EITHER PERSONALLY OR PROFESSIONALLY & WHAT MADE THEM SPECIAL?
Everyone who committed time and effort to Video for Distant Memorials. It really was not an easy task to do – to get so involved in a stranger's grief is a uneasy bridge, especially for the producers – but the quality of the people who got involved was incredible, the films they made are quite extraordinary, and made a real difference."
Having voiced one of the last videos of the project for producer Tarryn Paul I know just how extraordinary they are & how fabulous the feedback from the families has been.
************************************************************************
WHAT ADVICE WOULD YOU GIVE TO BUSINESSES THAT ARE STRUGGLING TO CONNECT WITH THEIR AUDIENCE?
"Just hire me. No, kidding! I would say think of your audience as a single person. Figure out who that is, and then do everything for them as if they're your friend/grandma/partner. You'll be more human, more generous, and more believable."
************************************************************************
QUICKFIRE QUESTIONS.
1. FAVOURITE PLATFORM FOR MAKING NEW CONNECTIONS?
"LinkedIn and Insta (I watched a lot of docs about the Syrian conflict recently and now have a lot of connections with the incredible White Helmets which is wild)"
2. NAME THREE DREAM DINNER GUESTS (ALIVE OR DEAD)
"My grandma (92 in April), my partner (because my grandma would be upset if she wasn't there) and Nigel Slater (because someone needs to do the cooking)."
3. WHAT'S THE BEST PIECE OF ADVICE YOU'VE EVER BEEN GIVEN?
"My Dad has always got a hypothesis or three going on. I won't go so far as to say that he's ever right, but he is consistently there with an idea/theory/advice/encouragement and that is what's important."
4. WHAT'S THE ONE PIECE OF ADVICE YOU'D LIKE TO PASS ON?
"Regularly push your boundaries because that's where the magic happens. Don't go and climb El Capitan without a rope though (obviously, who would), but to constantly change your habits, and always push the edge."
5. IF YOU WERE CREATING A COMMUNITY FROM SCRATCH, WHAT WOULD YOU START WITH?
"A common reason."
6. WHAT THREE QUALITIES DO YOU MOST ADMIRE IN OTHERS?
"Humour. Openness. Adventurousness."
7. WHAT HAVE YOU MISSED MOST DURING THIS EXTRAORDINARY YEAR OF RESTRICTIONS?
"You finish work late, you decide you cba cooking, so you just head to the pub and accidentally get drunk on a Tuesday. That."
8. WHAT'S THE FIRST THING YOU'D LIKE TO DO ONCE THE PANDEMIC HAS RECEDED?
"I'm not a big hugger… but some good old (anxiety-free) hugging."
************************************************************************
A heartfelt thank you to Sarah, a wonderful human being & a fabulous story teller, filmmaker, editor, producer, motivator, adventurer and instigator of positive creative change. If you'd like to hire her (well, why wouldn't you?!), you'll find her here.
This is the first conversation of many about human connection and community, so I really hope you enjoyed it. It feels particularly pertinent, because on the morning I began this series, Noreena Hertz, author of The Lonely Century: Coming Together in a World that's Falling Apart was discussing loneliness on the Today Programme on Radio 4 (listen from 2:23:23).
In a world in which one in five adults felt lonely before lockdown, three in five Americans consider themselves lonely, and understanding the mental physical, economic and political damage that loneliness can cause, I'd say that connectedness and community is vital.
Needless to say, if I can help you to connect with your clients, community or audience with a voiceover, I'd be delighted to help, so please don't hesitate to get in touch!