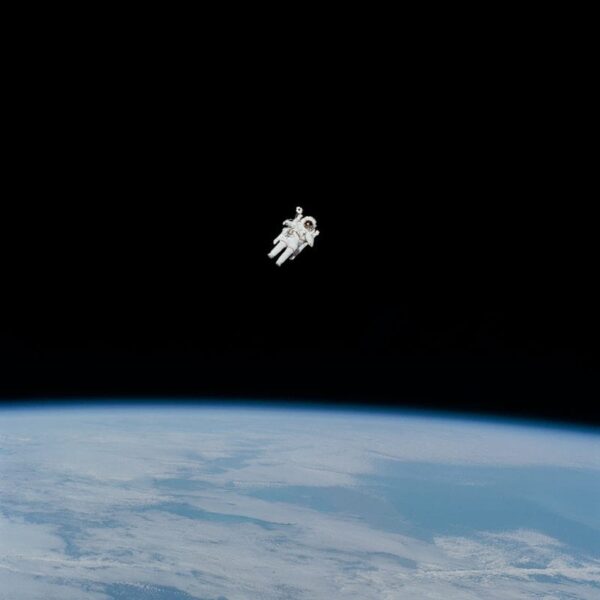 As a voice over artist, my work is all about human connection and community. Without it? Well, I'd just be talking to myself for a start! Businesses that fail to connect with their audiences are effectively nuggets of goodness floating in space, unseen & unappreciated – & that's a waste. As a human being, that connection with other human beings is incredibly important to me.
In order to participate in the world, we all need human connection & a sense of community, both in our business & our personal lives. The pandemic has amplified this need. We may not be able to meet as we have done in the past, but we need to find a way to maintain that sense of connectedness and community.
2020 has been an extraordinary year & I've had the opportunity to work with some amazing people. I've seen & participated in incredible projects whipped up out of nowhere to help people in a time of crisis. I've also taken the time to notice. What I've missed, what's touched me and how those in my orbit have continued to make those human connections and build communities.
So, I decided to talk to some of them about that connection and about building community, both personally & professionally.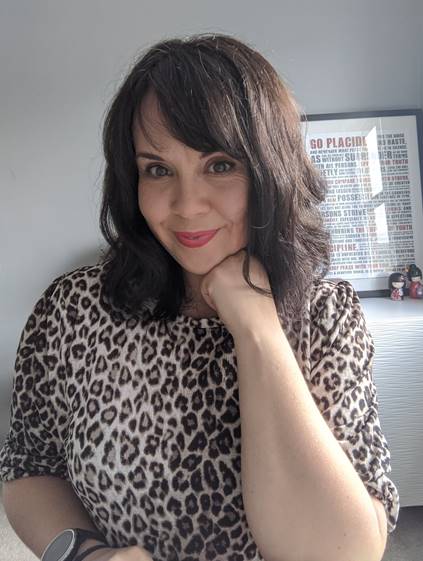 Karen Webber isn't just a marketing expert, she specialises in ethical marketing and that's just one of the many reasons why I like her & her work so much! She's a bundle of energy & positivity & great at building community in her business & personal life. Another genuine force for good in the world.
*********************************************************************
Karen was born in South Africa.I ASKED WHAT BROUGHT HER TO THE UK?
"A sense of adventure! The plan was to spend a couple of years in London, gain some valuable work experience and see some of the world (as it was my first time abroad!). After my first year I met my now-husband, and I ended up staying. I'm not sure I would've ever taken the leap and actually emigrated, but I am very grateful for how it all turned out."
************************************************************************
WHAT DREW YOU INTO MARKETING – AND SPECIFICALLY, ETHICAL MARKETING?
"I've worked in marketing-related jobs throughout my career, but it was only as marketing manager for a marketing agency that my love affair with marketing truly started. It was also where I realised that the kind of marketing I enjoy doing and that I believed in was not mainstream, and this was part of my reason for leaving my job as a marketing director and starting my own business.
I only became aware of the "label" of ethical marketing a few years ago when I was told about the ethical move, a movement working towards a standard for ethical marketing. I enthusiastically signed the pledge, and earlier this year I became more closely involved as a team member of the ethical move.
That was when I decided to call myself an ethical marketer – even though I don't claim to have it all figured out, have all the answers or always get it right.
The time has come for people like us to say that we want to do marketing in a way that isn't manipulative, sleazy or riddled with lies.
And I fully believe that marketing can do good things in the world, make everyone feel good – buyers and sellers alike – and get good results! Without the need for lies or deception!"
SS: I couldn't agree more!
************************************************************************
IS THE SENSE OF CONNECTION AND COMMUNITY DIFFERENT HERE TO SOUTH AFRICA?
"South Africa is a complex country given its history and its unique, ongoing challenges. It is known as the Rainbow Nation – there is so much diversity … it even has 11 official languages (of which I shamefully only speak 2 fluently). But there is definitely a common bond which fuels connection and community. We call it "ubuntu": I am because we are. It is a deep feeling of connectedness, of caring for others because they are part of who we are.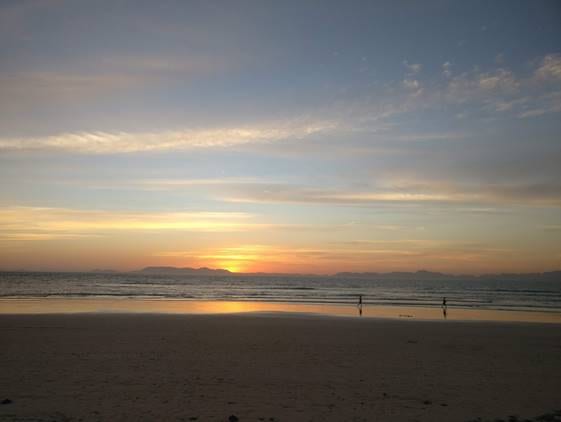 It is something you see a lot of in South Africa, but I also see it here, especially where I live in Marple. People who dedicate hours and hours of their lives to community work, neighbours and friends rallying around people who need help, and so on.
The biggest difference is that British people really tend to be far more reserved and diplomatic than South Africans tend to be. We tend to be more direct and expressive, which I think helps with connection but I've also been told is a bit intimidating!"
SS: I love that word, ubuntu – and I have to agree about the local community that we share. It was one of the first things that really struck me when we moved here.
************************************************************************
WHAT DOES COMMUNITY MEAN TO YOU?
"This is a hard question! I think for me community is about playing an active part in the world around you. There is a great quote that is attributed to various people that goes: "I always thought: 'Somebody should do something about that.' And then I realised that I am somebody."
So for me, community is about taking action when you see something needs doing. If you see a lonely person, talk to them. If you see litter, pick it up. If you feel frustrated with the government, write to your MP."
SS: I've seen you in action picking up litter & you've probably seen me clearing leaves from drains & chatting to anyone & everyone!
************************************************************************
HOW DO YOU EXTEND THAT INTO YOUR BUSINESS?
"I guess the ethical move is a good example here. I have an issue with people being manipulated into buying things, so I am trying to stop that from happening. I'm taking action by talking about ethical marketing, supporting the ethical move and teaching others about ethical marketing.
I've also been running events with Katya Willems (Instagram coach) for creative business owners and freelancers in Stockport and the surrounding area, and we have built a lovely, supportive community around these events. That idea came from us recognising that there were a lot of people like us who either travelled into Manchester to network or just sat at home, isolated. We thought "someone should do something about that"… so we did!"
SS: That's how I met Karen and Katya and a whole bunch of fellow creatives and I can tell you that those events are an absolute joy!
************************************************************************
HAS THE PANDEMIC CHANGED THE WAY IN WHICH YOU CONNECT WITH PEOPLE?
"Obviously we are all spending our lives on video calls now, but I was already doing a fair bit of 1:1 work in this way, so no huge change. I do seem to get more enquiries now from people who live far away though, as I think people have seen how proximity doesn't need to be a factor for things like coaching. I currently have coaching clients as far afield as rural Wales, Devon and even Melbourne, Australia. It's been rewarding to spread my wings in this way."
SS: As a voiceover artist, I've certainly noticed a deepening of connections with clients, both via email and during sessions. I think that sense of human connection is incredibly important to us right now.
************************************************************************
I WONDER IF THERE ARE ANY STAND-OUT CONNECTIONS THAT YOU'VE MADE EITHER PERSONALLY OR PROFESSIONALLY – AND WHAT MADE THEM SPECIAL?
Too many to mention! But I will single out Katya Willems, with whom I run the Wilderness Tonic events. It has been liberating to have found someone who gets what I do, who shares the same values and the same sense of adventure!
************************************************************************
IN THE AGE OF THE INFLUENCER AND OF ONLINE COMMUNITY BUILDING, DO YOU HAVE AN ADVICE FOR BUSINESSES WHO ARE STRUGGLING TO CONNECT WITH THEIR AUDIENCE?
Be you. By showing what you are really about, what your values are, how you see the world, you will attract others like you. Don't try to be for everyone, because then you will not be for anyone.
SS: Such sound advice! Obviously, as a voiceover artist, it's my job to act, but the magic that I pour in comes from my soul and from experience, which is why I always say that no experience is wasted. Outside the booth, as anyone who knows me well will tell you, I am most definitely me!
QUICKFIRE QUESTIONS:
1.) FAVOURITE PLATFORM FOR MAKING NEW CONNECTIONS?
2.) NAME THREE DREAM DINNER GUESTS (ALIVE OR DEAD)
Jesus, Nelson Mandela, my Ouma (grandmother)
3.) WHAT'S THE BEST PIECE OF ADVICE YOU'VE EVER BEEN GIVEN?
Don't half-ass two things. Whole-ass one thing. (Ron Swanson)
4.) WHAT'S THE ONE PIECE OF ADVICE YOU'D LIKE TO PASS ON?
Be who you are, because those who matter will love you for it, and those who don't, aren't your people.
5.) IF YOU WERE CREATING A COMMUNITY FROM SCRATCH, WHAT WOULD YOU START WITH?
Making sure I'm clear on "why" so that I can bring others along with the purpose.
6.) WHAT THREE QUALITIES DO YOU MOST ADMIRE IN OTHERS?
Compassion, resilience, a sense of humour
7.) WHAT HAVE YOU MISSED MOST DURING THIS EXTRAORDINARY YEAR OF RESTRICTIONS?
Hugs
8.) WHAT'S THE FIRST THING YOU'D LIKE TO DO ONCE THE PANDEMIC HAS RECEDED?
Probably go on holiday to South Africa!
I couldn't agree more when it comes to hugs! In fact, here's a little something I recorded whilst out on a walk recently that sums it up…
This is the second conversation of many about human connection and community, so I really hope you enjoyed it. It feels particularly pertinent, because on the morning I began this series, Noreena Hertz, author of The Lonely Century: Coming Together in a World that's Falling Apart was discussing loneliness on the Today Programme on Radio 4.
In a world in which one in five adults felt lonely before lockdown, three in five Americans consider themselves lonely, and understanding the mental physical, economic and political damage that loneliness can cause, I'd say that connectedness and community is vital.
Needless to say, if I can help you to connect with your clients, community or audience with a voiceover, I'd be delighted to help, so please don't hesitate to get in touch!